August 11, 2007 - 11:02 pm
HMDWL 69! It's the HMDWL a Summer Cocktail Contest results show!
And here are our two winners…
Congratulations to Bjorn, winner of the $50 Gift Certificate from www.best4men.com.
Pomegranate Lemonade or Bjorn's Magical Potion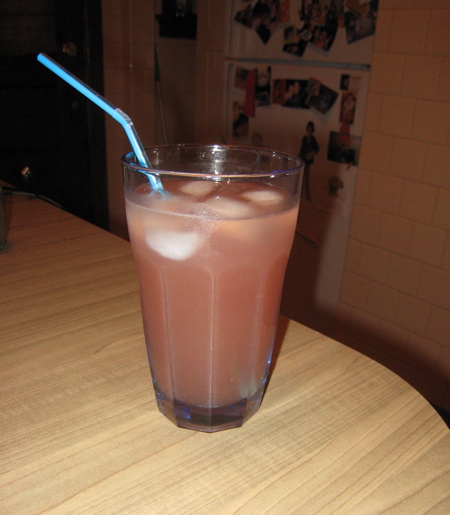 2 pt. Pama Liqueur
Lemonade ( he uses Crystal light)
Lime
Ice
stir and drink!
The drunker version
2 pt Pama
2 pt UV Lemonade Vodka (Grey goose is good too)
Pelligrino Lemonada or 7up or Sprite zero
Lime
And congratulations to Bay, winner of the $50 Gift Certificate from Tasty Jewelry.
Over Clover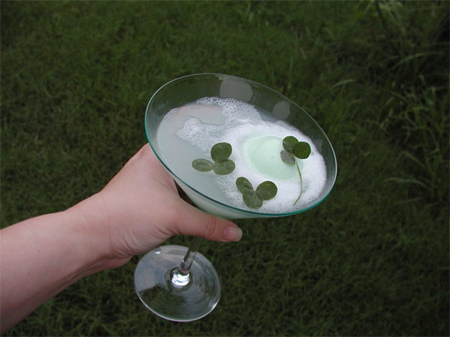 Ingredients:
1 jigger 100-proof vodka, chilled
2 small-to-medium fresh sweet basil leaves
4-5 fresh mint leaves
4 oz. chilled lemon-lime soda (diet is fine)
1 small scoop lime sherbet
Directions:
Place herb leaves in a shaker glass, add vodka, and crush the daylights out of the herbs. I mean, really mash them to smithereens. Allow this mixture to sit as long as you can stand. Add three or four ice cubes (not crushed!) and shake vigorously. Strain over a glass. Add 4 ounces of lemon-lime soda, top with a scoop of lime sherbet. Garnish with fresh, washed clover! (Or anything green you have on hand, but I don't recommend twisting lime peel over this — it's too acidic.)
I'll post the rest of the recipes in a separate entry, so check back soon!
Thanks again to Best4Men and Tasty Jewelry for donating our terrific prizes!


Check out our forums to comment or chat with other listeners!
Call our listener line at (206) 33-WE-LUV or email us at podcast@howmuchdowelove.com and tell us about what you love and how much you love it!
Podcast: Download (28.0MB)
Subscribe: Apple Podcasts | Android